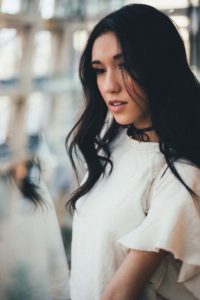 You should never feel pressured into making a decision about your body or your pregnancy. If you are uncomfortable getting an abortion procedure, then it's important to know that a pregnant woman has 3 options: parenting, adoption, and abortion.
Uncertain which decision is right for you?  Then read the article below on the remaining two options to help you make an informed decision on how to move forward.
Parenting
Raising a child is not an easy task.  In fact, some say it takes a village!  If you are considering the option of parenting, there are a few important questions to ask yourself: 
Who might support me if I were to raise the baby?

What options exist in the area of housing for me and my baby?

Are there programs to help me further my education or career goals if I have a baby?



You don't have to have the answers to all of these questions right now, but they are important to ask yourself as you make a plan for your pregnancy. Whether you have a strong support system from your partner or family, or if you are going to be a single parent, there are resources that are available to assist you if you go with the option of parenting.
Adoption
When considering adoption, the biological mother has complete control over what her adoption plan would look like.  The information below summarizes the typical adoption methods: 
Open Adoption

– You have a relationship with the child and adoptive family. This makes up the majority of adoptions.

Closed Adoption

– You do not have a relationship with the child or adoptive family, and details about you cannot be disclosed.

Semi-Open Adoption

– You communicate through the adoption agency of your choice to exchange non-identifying information with the adoptive parents.



Open adoption is the most common type of adoption, but YOU can make an adoption plan that best matches your needs.
Open adoption enables the development of a relationship between the child and the adoptive family, and many people find this rewarding. However, it's important to be aware that some women still report feelings of loss or grief if they choose this option.
It does not cost the birth mother any fees or expenses to make an adoption plan. In many cases, the medical and living costs of the birth mother can be covered by the adoptive family.
Abortion
Abortion is the termination of a pregnancy.  It is a procedure that carries its own risks and struggle.  For an accurate review of what abortion entails, come visit Destiny for Women to help you make a fully informed decision.
Schedule an Appointment
Hopefully, this article helps you feel more informed, but it is still helpful to discuss your options. At Destiny for Women, we offer a safe place for you to process, ask questions, and learn about what resources are available to you. 
We are here to walk beside you and provide answers and support. Contact us today to schedule a free and confidential appointment!